Venice, 22.05.2021 - 21.11.2021
How will we live together?
"Architect Massimiliano Raggi presents a collection of chairs that winks at eco-design at the Architecture Biennale in Venice. SoulSeed recalls the theme of sustainability and circular economy: to return to live in harmony with nature. The best answer to the question "How will we live together?", the theme that characterizes the 2021 edition of the Biennale.
Pieces that are created out of trees and use completely natural materials both for the solid wood structures and as regards paddings, fabrics, biodegradable glues, dyes and vegetable oils.
Entirely compostable products, designed to last long in time. Objective: "To convey the essential bond between man and nature, which is the reason why – as Raggi explains – a seed will be enshrined in each piece of furniture. Additionally, when the piece is sold, the purchaser will receive a box filled with seeds of the essences s/he has selected, which s/he will plant to give life to new trees."
"I designed these pieces for SoulSeed – adds architect Raggi – with the idea in mind of creating unique artefacts to be placed in our homes where they can continue to live and breathe, just like friends who come to keep you company"."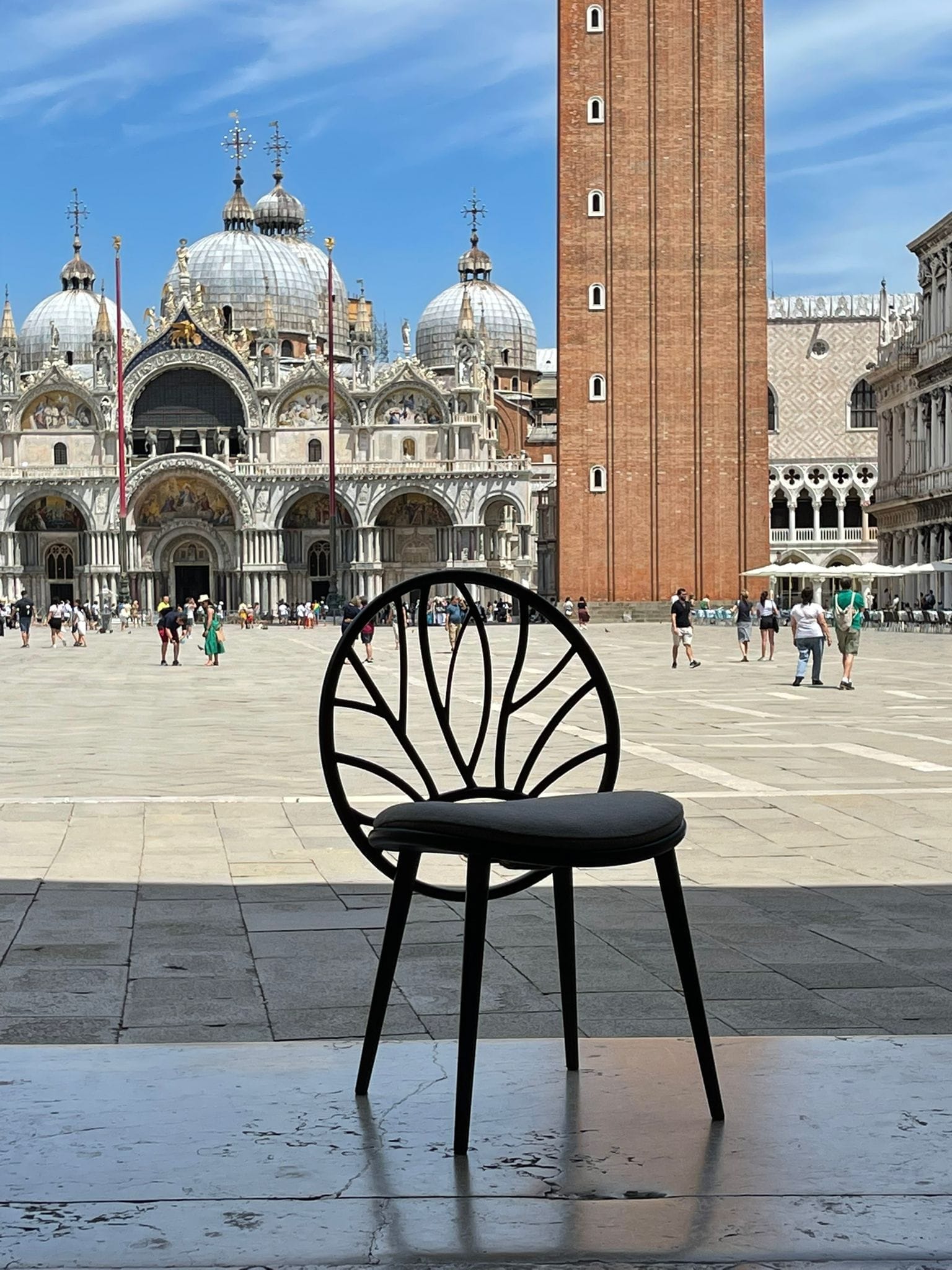 Soul Chair for the Venice Biennale 2021