Soul is the first chair of the Soul Seed project. It is a piece of furniture handcrafted in Italy, with soft and generous shapes which recall the tree of life. A large circle of golden proportions, where the branches intertwine for an idea of embracing comfort for the chair user.
The secret of Soul is a seed, set in the wood like a precious diamond.
Solid ash wood

Fully assembled piece of furniture

Free shipping throughout Italy

Lead time: 3 months.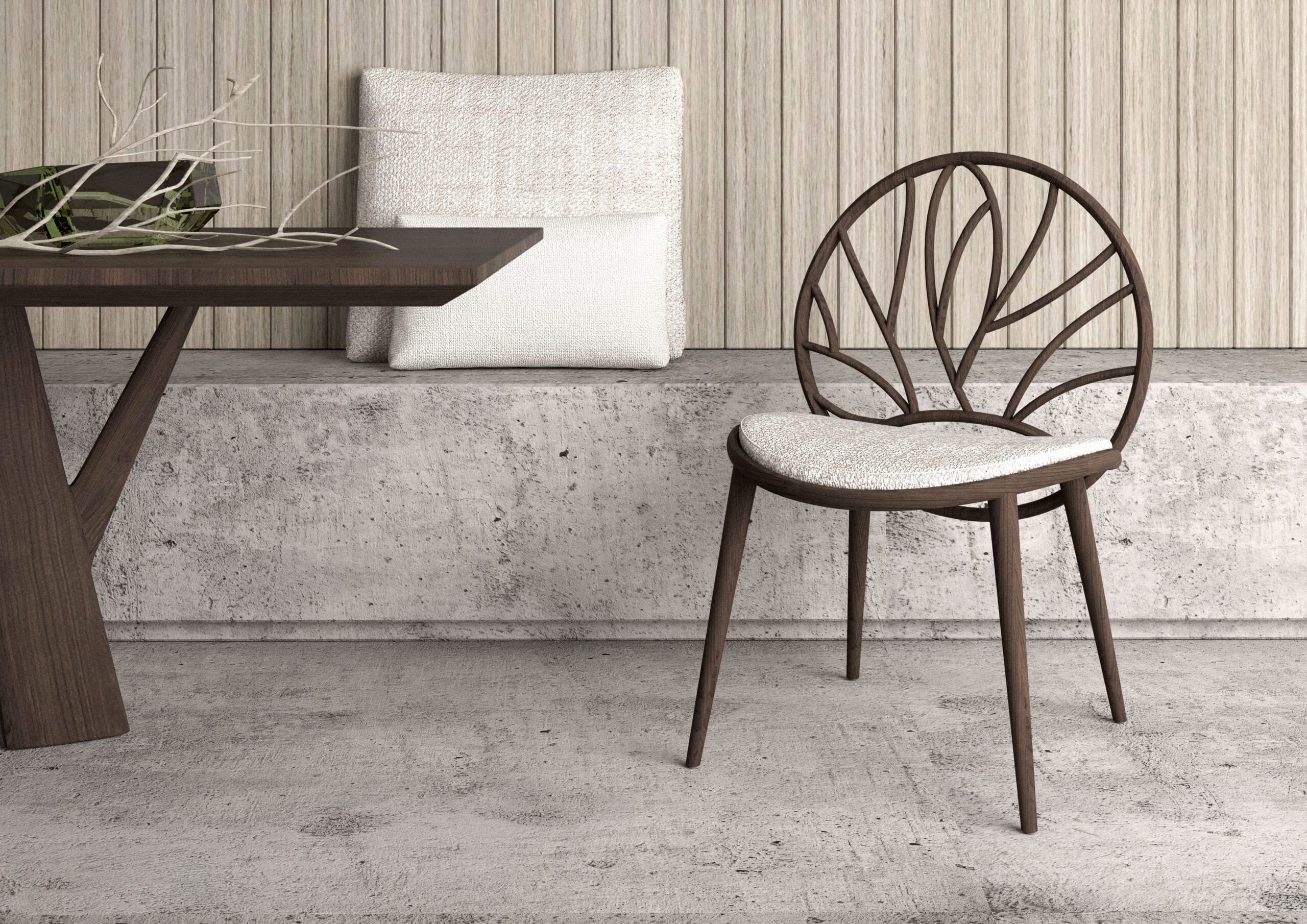 The Soul chair is made only from deeply natural materials. We have chosen FSC certified solid ash wood, 100% pure virgin wool and linen fabrics, carded wool padding and vegetable oils that protect the wood. A sustainable and circular design product that continues to live in our rooms and continues to breathe within the walls of our home.
Chair overall dimensions
H. 900 mm (35,43 in)
L. 580 mm (22,83 in)
P. 540 mm (21,25 in)
HS. 500 mm (19,68 in)
Packed product overall dimensions
H. 905 mm (35,62 in)
L. 585 mm (23,03 in)
P. 545 mm (21,45 in)
Net Weight: 7 Kg
Gross Weight: 10 Kg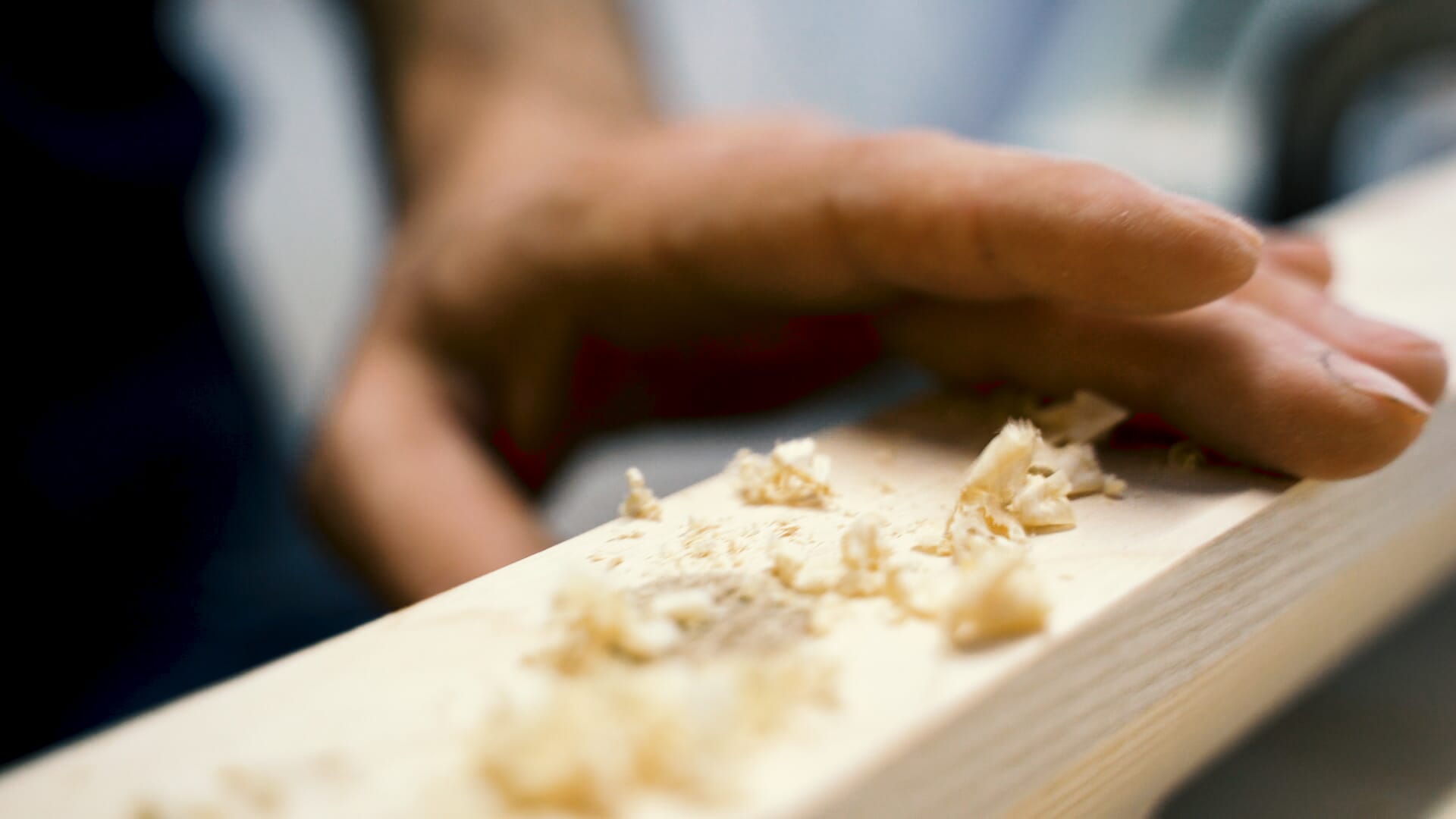 We use only FSC certified solid ash wood. This wood comes from forests that are managed ethically and responsibly, according to strict environmental, social and economic standards.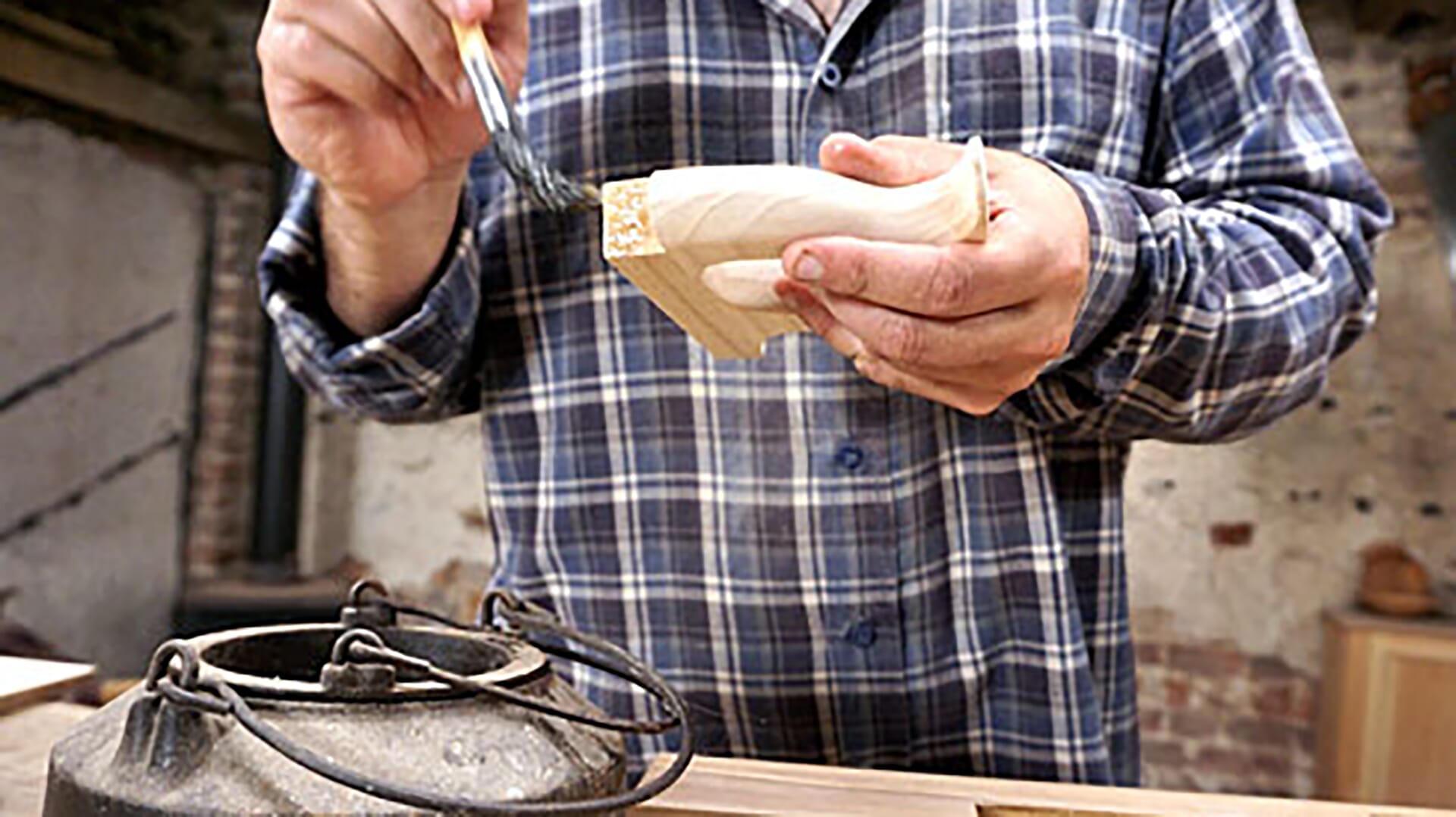 They are totally natural and biodegradable. This means that, once they are disposed of, they become nutrient humus for soil. All parts are fixed and joined exclusively with solid wood elements.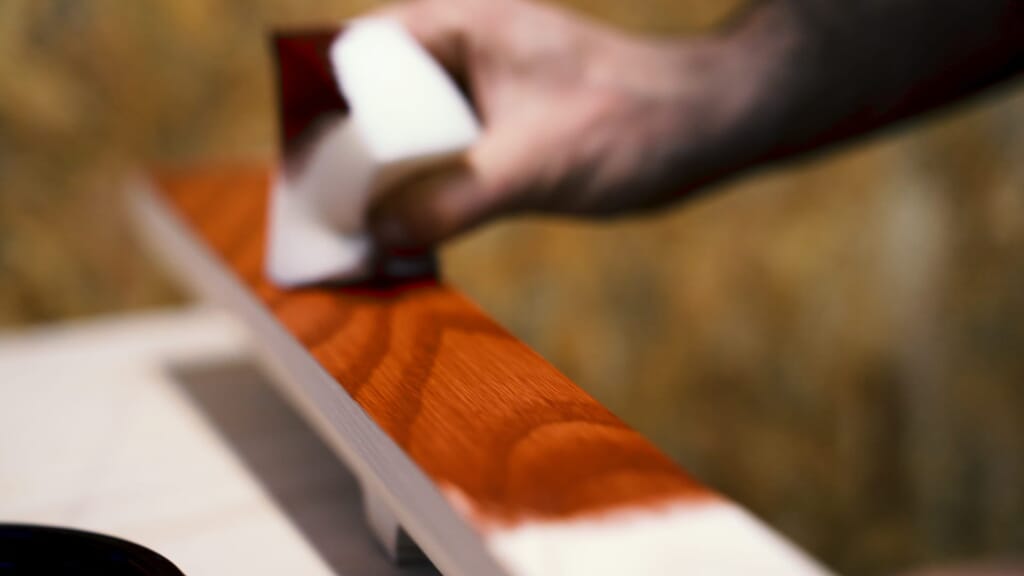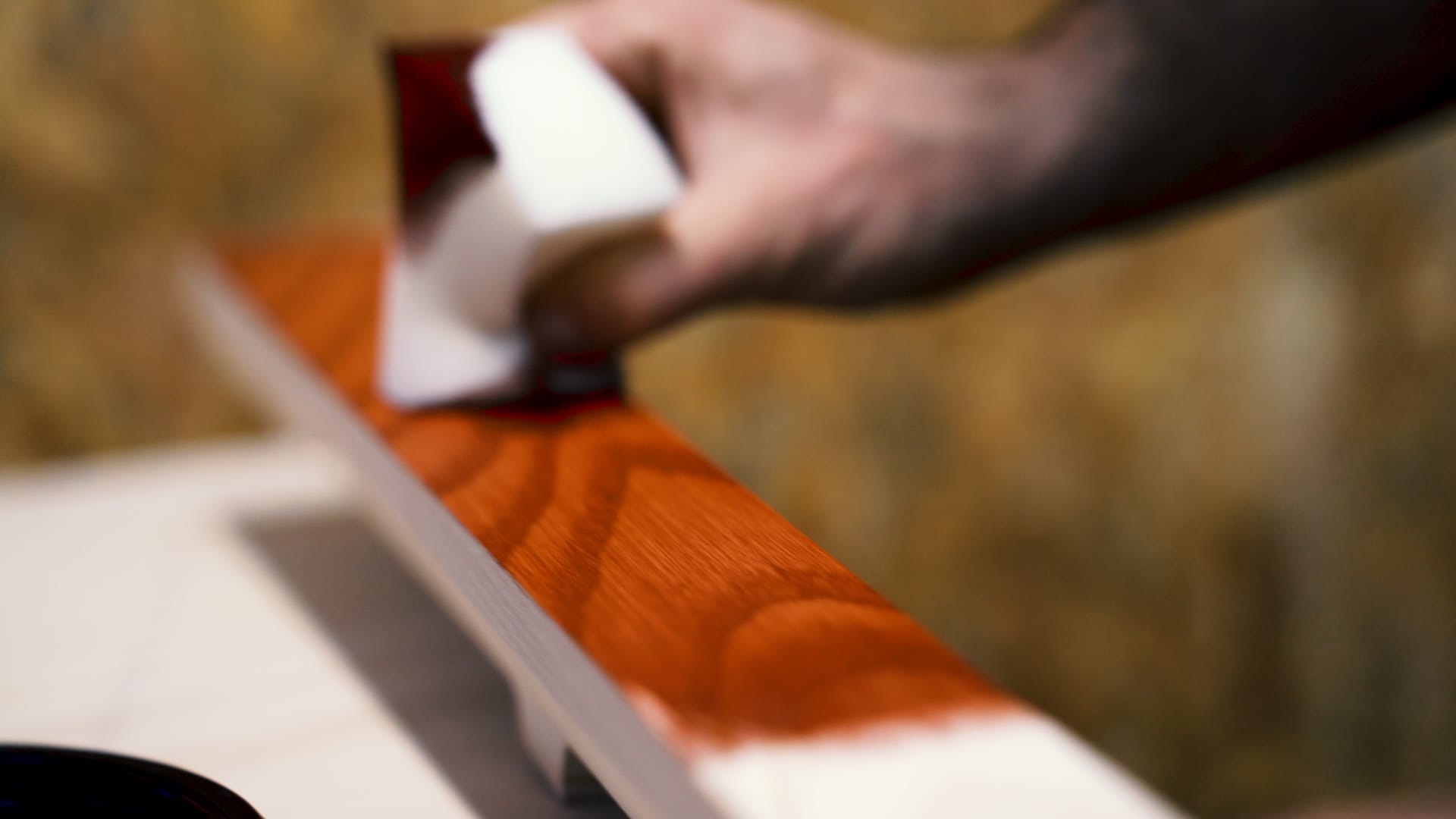 We have chosen natural, biocompatible coatings that are formulated exclusively with natural materials: vegetable and essential oils, vegetable resins, beeswax, earth colours and pleasant balsamic fragrances. These dyes allow the wood to breathe naturally, preserving its natural beauty and with the help of the same nutrients that the plant uses to protect itself when it is in the woods.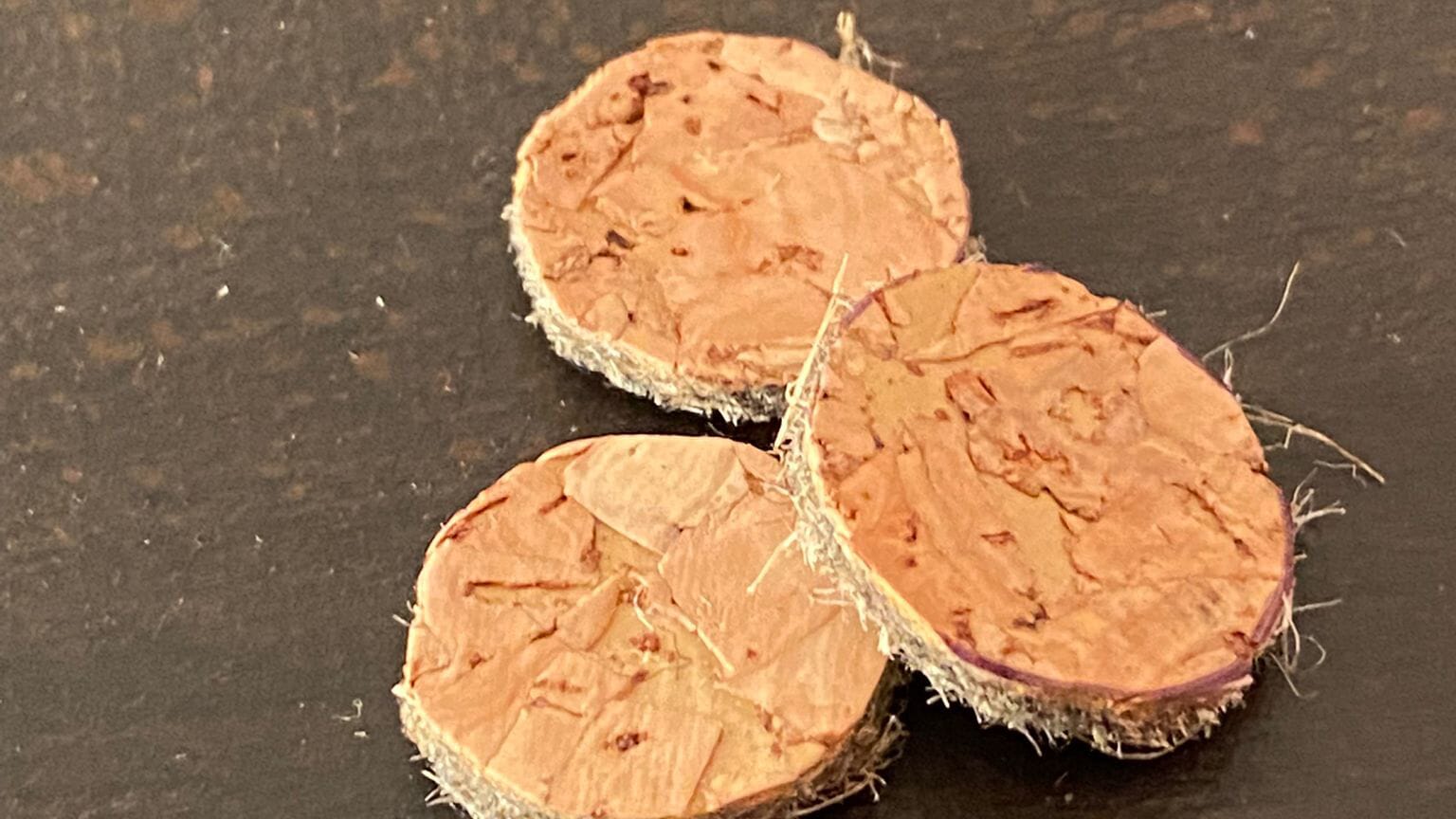 A plant tissue made from the bark of oak trees. An elastic solid that can adapt to changes in temperature and pressure without being altered. Cork is totally waterproof, fire- and abrasion-resistant and has a high coefficient of friction and acoustic insulation.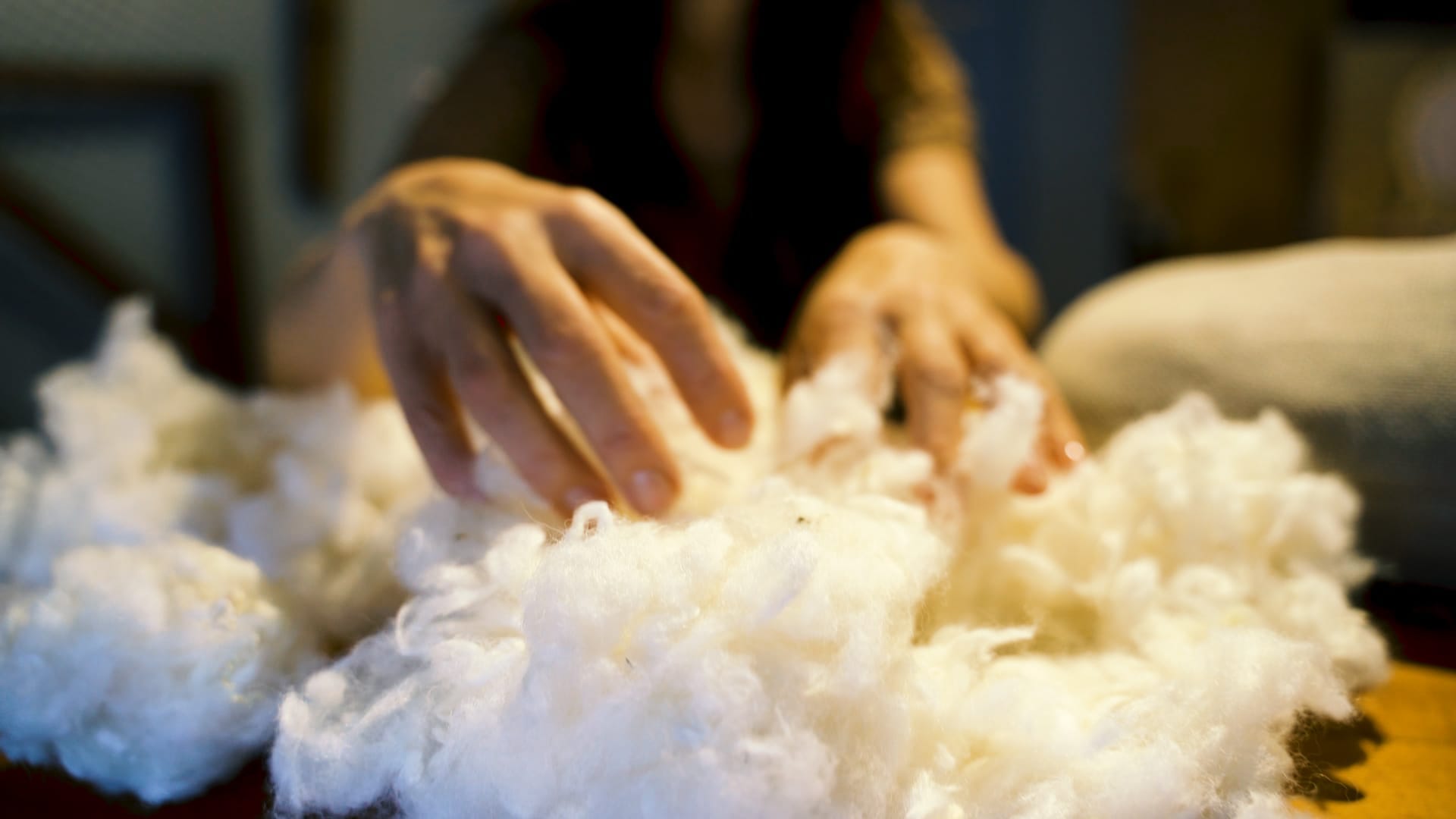 Our furniture is padded with carded wool, a 100% natural fibre that is carded after thorough washing, i.e. the raw hair is combed to remove any impurities, to untangle the knots and to align the fibres. Cardoons, thorny plants, were used in ancient times for this operation, which is where the term "carded" comes from. The produced fibre is environmentally friendly, recyclable, biocompatible, and free of harmful VOCs in addition to having thermoregulating properties. It is also highly breathable, which allows the air to be filtered and purified, and to absorb smog and fine dust, making spaces healthy. By its very nature, wool is moreover fireproof because it has a very high flash point.
We use 100% Mulesin-free pure virgin wool, meaning that it is not from intensive farming and animal abuse, and 100% linen.
The fabrics and the dyeing processes are certified against standard 100 by Oeko-Tex. In other words, they meet the strict standards and comply with requirements such as azo dyes, formaldehyde, cadmium nickel, lead and other environmentally relevant substances.
These fabrics do not emit VOCs (volatile organic compounds) that are harmful to the environment.
They are protected with a Coex flame retardant treatment, a patented technology that makes natural fibres inherently flame retardant using natural elements such as phosphorus, nitrogen, sulphur, and no additives. This treatment is biodegradable and hypoallergenic, it does not emit harmful gases such as dioxin, and it resists high temperatures.
Let's change together:
we give you the seed.
We wish to sow a new eco-conscious lifestyle. However, this is a mission we cannot accomplish alone, we need all of you. For this reason, we have collected the seeds of different trees, a gift of nature that we will give to those who decide to buy Soul Seed. With each piece of furniture or product purchased, you will receive the seeds of a tree and a kit to plant them. We have prepared instructions and a biodegradable jar that are all you need to grow a new strong tree. Why are we doing this? Because we deeply believe that change starts with small things, and it can only be unstoppable if there are many of us involved.